Singapore Company Registration
Incorporate in 1 Hour
+ Online Bank Account Opening
1 Hour Online Registration
Company Registration
1 Hour Incorporation Service
Singapore company registration service

ACRA fees for Incorporation & Company Names Application (we will absorb ACRA fees of S$315)

1 common seal

1 pre-inked Round Company stamp

Business Profile report

Constitution (Memorandum & Articles of Association)

First Directors' Board Meeting Minutes

Share Certificates

Registered Office Address promotion option, with self collection

 of Mails and Parcels
Corporate Services
Full Range Available
Employment pass application

Nominee directorship

Company Secretary

Financial Statements Preparation (Unaudited)

Tax computation and filing assistance

GST registration & filing

Payroll processing

Management consulting

Trademark registration

Business support services

Post-Singapore company registration consultancy
Our team consists of experienced corporate services professionals with years of training. We continuously strive to provide leading edge business services, from Singapore company registration, to corporate secretarial, accounting and management consulting services, to our clients at the most competitive prices. We believe in growing with our clients. The more you succeed, the more we succeed. It's that simple.
2 offices in Singapore, committed team, and a whole lot of heart
"Fastcorp team accompanied us from first contact in a highly professional way, taking into account all necessary details that are important while making business in Singapore."
 – Sascha Puippe
Call For a Quote:
(+65) 68179888
What Our Clients Say About Us
We engaged Fastcorp to help incorporate our company in Singapore. I am amazed at the speed, efficiency and professionalism with which they have helped us achieve this task. We had received quotes from many vendors that were cheaper than Fatscorp but as in all things, you get what you pay for. The Fastcorp team have made this process easy and effortless. 
If you are looking to setup an entity in Singapore, look no further than Fastcorp, I can personally guarantee that you will be in good hands with them.
Last week I contacted Fastcorp with an inquiry for incorporating my company in Singapore. The outstanding service started the moment I sent my first message. Within a few minutes i received an email response and was able to set up a brief introductory phone call to better understand the service they provide. The call was followed up with a detailed email outlining all the next steps. Through the entire process all my questions were answered quickly, they never once pushed a product or extra service on me and the final meeting to incorporate the company took less than two hours and the whole team was prepared for my visit and everything went very smooth.
I am impressed with the efficiency and professionalism of Fastcorp Pte Ltd. They assist and answer all my doubts and queires regarding to incorporation of a company in Singapore. There is a lot of companies that could provide the same services but what makes them outstanding is their personal touch and care of every case. It is an amazing experience to work with them!

Professional, knowledgeable and responsive
"We engaged with the FastCorp Team to help set up our Asian operations, based in Singapore and Malaysia, and found them to be very professional, knowledgeable and responsive. They have made the entire process of incorporating the companies as well as the related practical arrangements very easy, which has allowed us to fully focus on establishing our business in the region."
Tom Vandezande
Managing Director
Agilyx Pte Ltd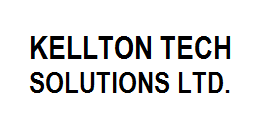 Attention to detail, and timely delivery
"Kellton Tech's rapid growth keeps me on my toes and requires me to execute things quickly and match expectations. Fastcorp lived up to its name and helped me incorporate our Singapore entity in just 2 days. It started with a request on their website and FastCorp responded to my query instantly. Thereafter, the task was accomplished with just one phone conversation and one email from them asking for required documents. A special mention to Kenneth for his friendly attitude, attention to detail, and timely delivery of all the relevant papers. I highly recommend FastCorp as they are efficient, professional, and reliable. Keep up the good work!"
Rajesh Kumar
VP – Operations
Kellton Tech Solutions Ltd.

A very efficient, professional and trusted partner
"Fastcorp is a very efficient, professional and trusted partner – we thoroughly recommend them. They helped us establish a new business in Singapore and did everything in a friendly and effective manner. It is rare to find a company that delivers on their promises and offer real value for money. So a big thank you to the team at Fastcorp for all your support, and we look forward to a long relationship with you."
Craig Turrell
CEO
Craell Pte Ltd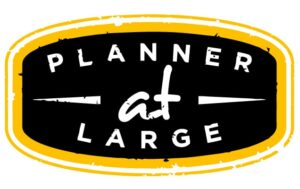 Fastcorp more than lives up to its name
"Fastcorp more than lives up to its name. In fact it should probably be called FastReliableGetItDoneRightSoYouCanTrustItCorp. Their staff are both responsive and knowledgeable — no 'I'll have to check and get back to you.' They got our company set up in no time and have remained available, happily addressing any followup issues within a matter of hours. Their ongoing corporate services are a valuable time-saver. And their pricing is more than fair. In sum, we're delighted to have found Fastcorp and recommend them without hesitation."
Judd Labarthe
Director
www.planneratlarge.com

Excellent and professional services far beyond what we had paid for
"POS CONNECT engaged Fastcorp to incorporate our company, a local exclusive reseller of IPAD POS solution dedicated for the F&B industry.  I would like you to know that FastCorp delivered excellent and professional services far beyond what we had paid for. Kenneth and his team are friendly, knowledgeable and responsive. Above all, FastCorp has helped take the stress out of what could have been a confusing or complicated process. I would highly recommend them without hesitation. Thank you."
Michael Wong
Pos Connect Pte Ltd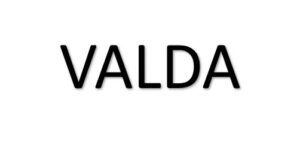 We highly recommend them
"Fastcorp was instrumental in our company registration and successful corporate bank account opening in Singapore. The director of the company called us personally to discuss our company goals, the company registration process, and the corporate bank account opening procedure, offering suggestions and guidance along the way. By just sending a few documents before arriving, the entire process was completed before arriving in Singapore. We just needed to sign a few documents and have our interview with the bank, all of which was conducted at Fastcorp's office, in a meeting of less than 2 hours. After dealing with other firms' lack of efficiency and individual attention and recommendations, Fastcorp was truly a welcomed change. We highly recommend them."
Colin Cox-Steiner
Valda Pte Ltd
Checking...
Ouch! There was a server error.
Retry »
Sending message...
Contact Us
By submitting this form, you are agreeing to our privacy policy & terms and conditions of use
Registered Office: 10 Anson Road, #22-02 International Plaza, Singapore 079903